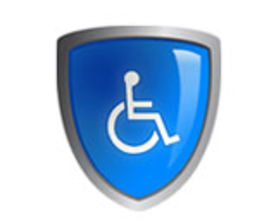 Flow Learning has a wide range of courses to help organisations understand the benefits and issues surrounding workplace legislation and managing diversity.Whether an employer or employee, we have courses to suit learners at every position and level of understanding within your organisation.These courses will help you comply with the new Equality Act (October 2010.)
Courses can be ordered online using Paypal. If you don't have a Paypal account don't worry - credit cards work just fine. If you need to use another payment method just get in touch and we'll organise alternative arrangements. We also offer generous discounts for organisations with large numbers of users.
Here are some sample screenshots from this range: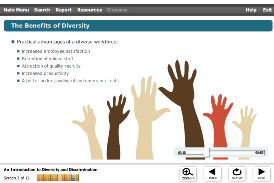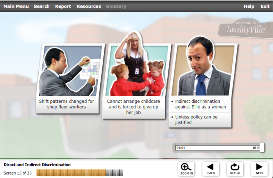 Click on the course titles below to see full information on what's included in each course.